Trout Fishing Joins The Roots Agency Roster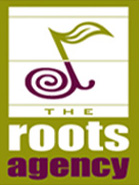 After twenty years of being booked and managed by Dick Renko of Muzik Management, Dick is closing the booking arm of his business. Together we are extremely proud to announce Trout Fishing in America will join the world renowned Roots Agency roster. We join Richie Havens, Susan Werner, Vance Gilbert and John Gorka, among other great artists, represented by The Roots Agency. Dick remains our manager and we are all thrilled to have TFIA represented by the Roots Agency.
Speaking of bookings, they're starting to pick up again as we head towards summer. Check out our calendar and make plans to come on out for some Trout.